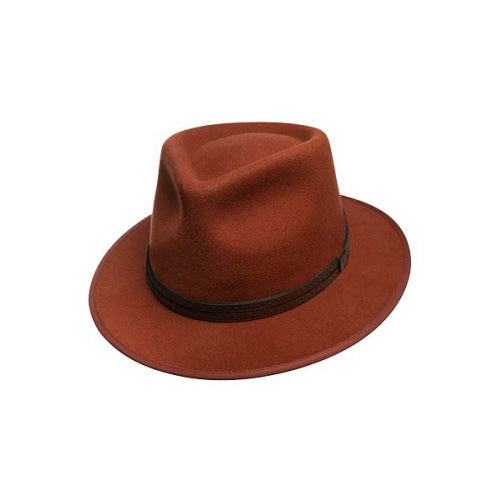 Unisex Evolve Fedora - Tobacco
Regular price $56.00 Sale
Kooringal Unisex Fedora Hat Evolve Tobacco
Wear this Kooringal Unisex Fedora Hat every day or night for casual occasions to enhance your chosen outfit.
A good all-rounder fedora style.
Great classic colours with a small brim.
It features a comfortable lining and a faux leather crown band.
Add sunglasses to draw the eye to this stunning hat for that special occasion.
Material: 100% Australian Wool
Features:
Good all-rounder fedora style
Comfortable lining
Faux leather crown band
Small brim
Provides UPF 50+ protection
Classic Fedora shape