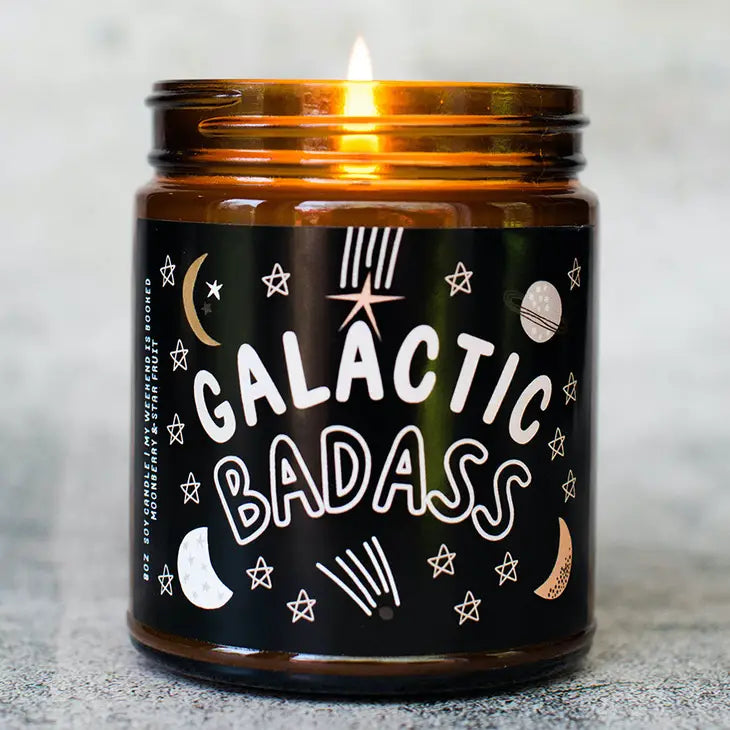 Galactic Badass Soy Candle
Regular price $24.00 Sale
Celebrating the out-of-this-world badasses who make this galaxy a better place.  The Find Your Fire Collection is fierce, fun and feisty. These candles don't just smell amazing; they also feature bold, empowering sentiments that shine as brightly as a flame.
Scent: Moonberry & Star Fruit with notes of moonberry, pomegranate, violet petal, wild raspberry, peach, star fruit & clementine.
 Made with natural soy wax, 100% plant-derived fragrances and cotton, lead-free wicks. No synthetic fragrances, phthalates, parabens, dyes or petroleum-derived waxes. 
Hand-poured in Ontario, Canada.
8oz, 40-50+ hour burn time.